Hello! First things first, let me admit that whilst releasing lots of patterns might be my strong suit, blogging regularly really hasn't been. I've had the best of intentions and … failed. Every time I've gone to write, there's been a wholesale order that needs packing up, or a customer to assist, or hey, a new design that just needs to become a pattern. But with now ten (TEN!) patterns in the shop I think it's time I focused on sharing the many tips, hacks, inspirational makes and resources that will help you get the most out of your Nina Lee patterns.
Today I'm sharing with you some inspiration behind the new Summer Essentials Capsule Collection, and suggesting some gorgeous fabrics that would work for each design (in other words, all the fabrics currently in my imaginary shopping basket…).
The Effra Skirt
The Effra Skirt was designed with ponte-weight jersey in mind, but it would work well in any knit with some body – like a good cotton jersey, or scuba. And I know these are meant to be summer essentials but come winter I can't wait to try it in a velvet jersey!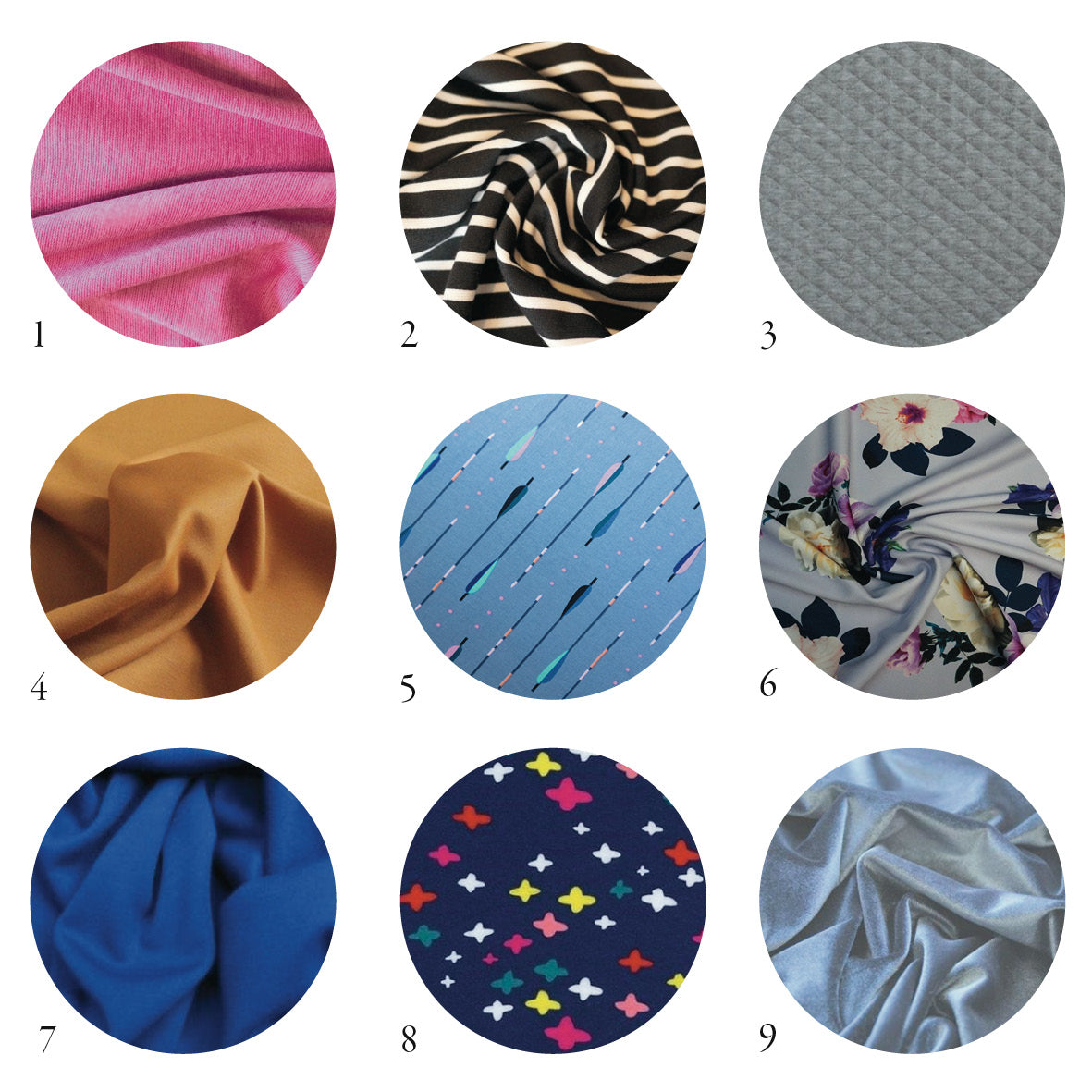 The Fleet Top
The Fleet Top is almost ridiculously versatile when it comes to fabric types, but in the heat it's really lovely in a cotton lawn or linen…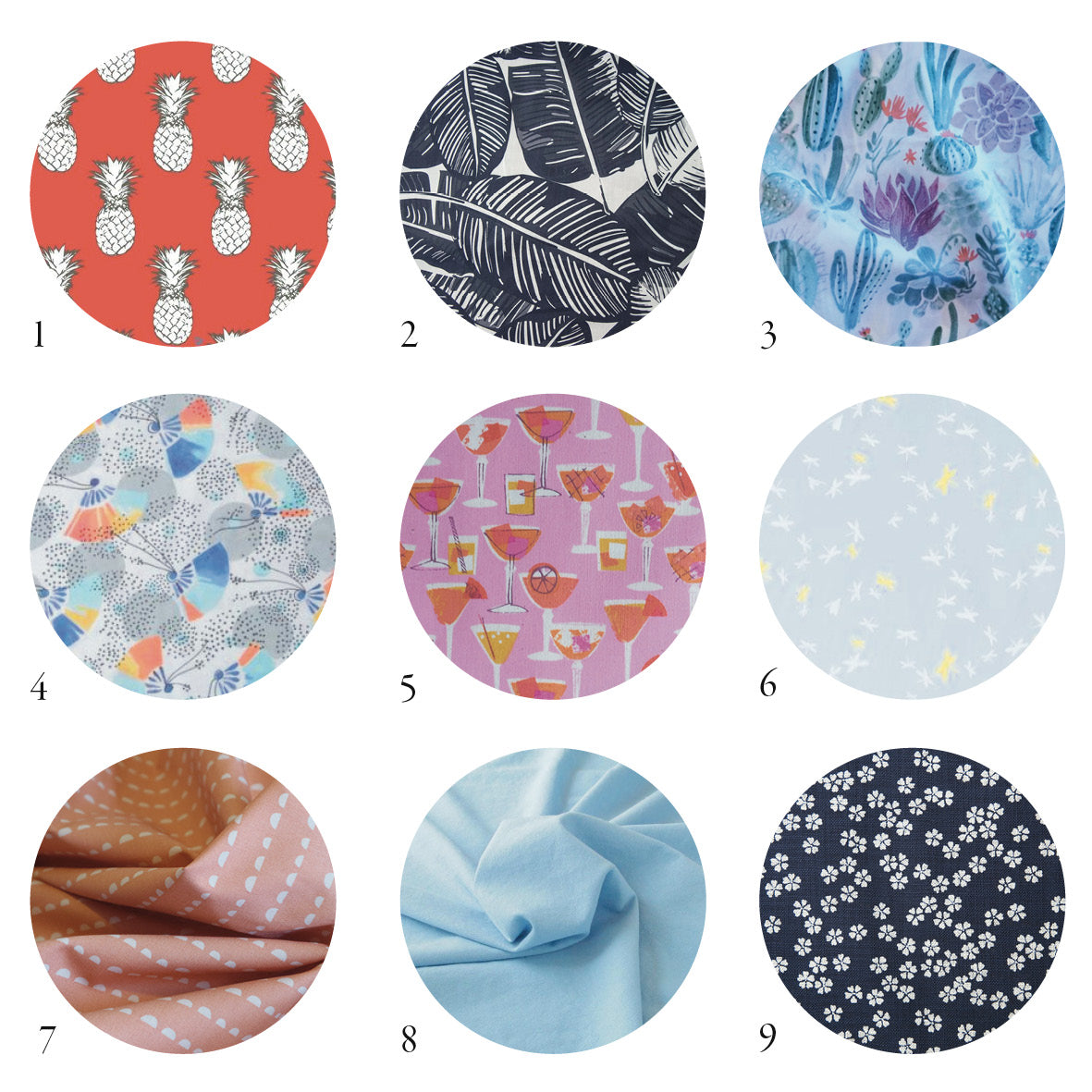 The Moselle Ruffle Top and Dress
The Moselle Top and Dress will work beautifully in anything lightweight with some drape – even a viscose jersey.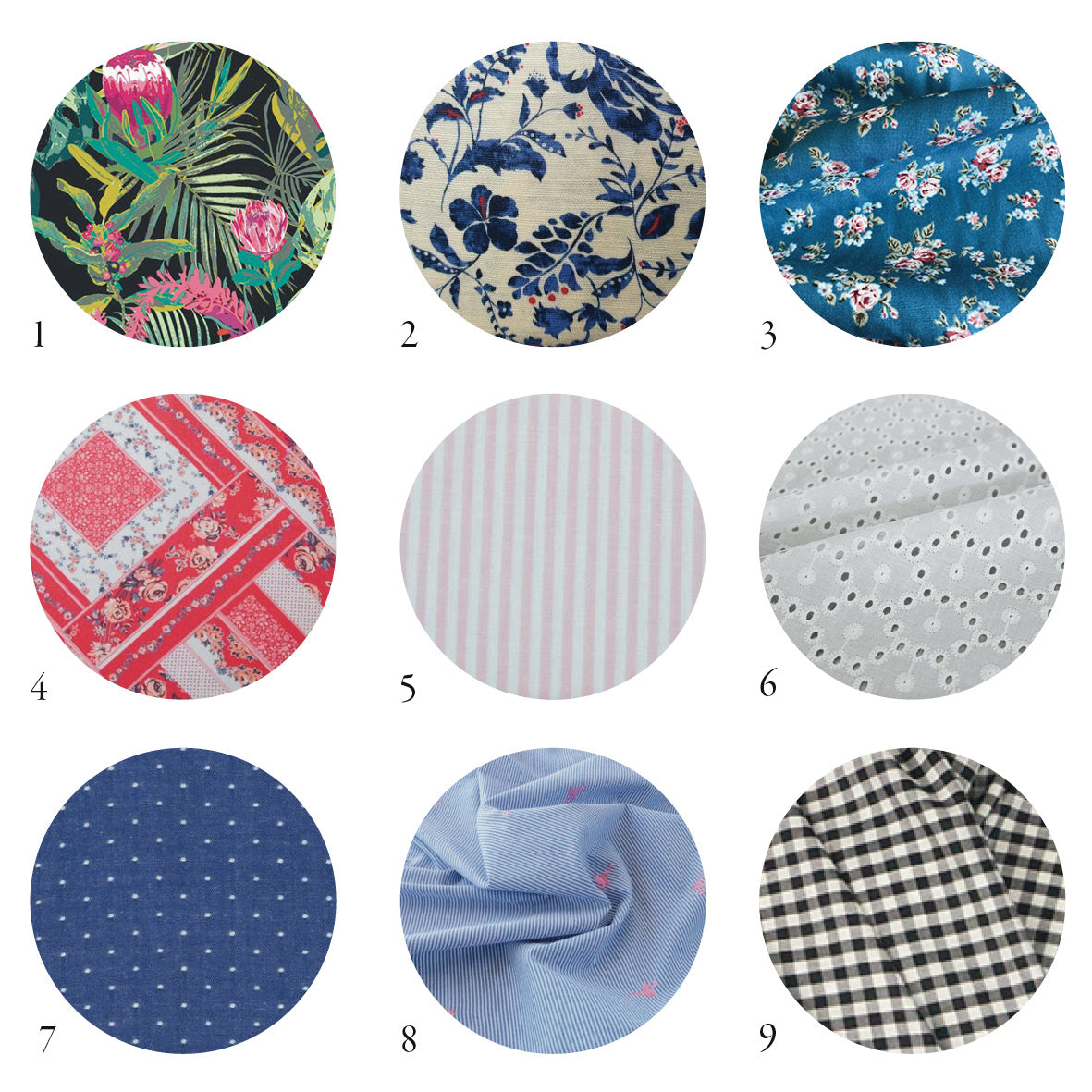 So… fabric hungry at all?! I am definitely ordering some of these for myself so if you fancy any of them get in there quick! I've already bought some absolutely gorgeous viscose designed to make a maxi version of the Moselle Dress and have plans to use some of the fabrics identified above to make Fleet and Effra hacks – which will (fingers crossed!) all appear on a blog near you before long 🙂 x